DudaMobile + Google Analytics = #Fail 
Sometimes I find myself really bothered by 3rd parties who claim to have Google Analytics integrations not take the care to make sure that is done correctly.  Indeed, one of those companies is
DudaMobile
.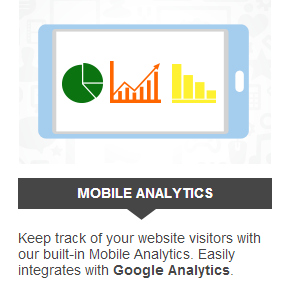 image from the DudaMobile site
The strange thing about the DudaMobile situation is that they have some sort of official partnership with
Google Analytics
.  Indeed, when you search for Google Analytics and DudaMobile, there are lots of articles about this relationship out there.  I didn't take much time to read into exactly how this partnership works, but my understanding is that it is different from the actual DudaMobile product.
DudaMobile makes it really easy for webmasters to create a mobile site which is hosted by DudaMobile.  That's a great thing.  I love it.  But in order to get a user to the mobile site, they provide webmasters with some javascript which does a 302 redirect.  
Oy vey.
302…  <shutter>  In addition to the SEO problems that are bound to pop up, especially as there is now lots of duplicate content problems for webmasters since they have a 2nd site hosted on a DudaMobile domain.  But I digress…
Continue reading DudaMobile Google Analytics FIX