Understanding your conversion funnel is one of the keys to finding the best ways to improve your conversion rate.  The first thing to do is to identify which part of your funnel needs fixing.  For example, are people abandoning in the shopping cart?  Somewhere else in the checkout process?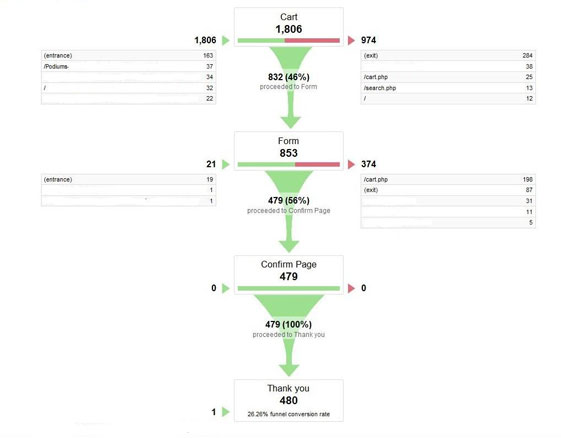 The challenge that I've come across is answering questions like, "Who is abandoning my cart?  Which keywords are they searching on?  Which traffic source are they from?" and on and on…
Here is my tip for super-charging your conversion funnel analysis.
Create an Advanced Segment for each page in your goal funnel.  (Dimension > Content > Page = Step in Funnel).  In the example above, the cart and form pages of the online purchase funnel are the two areas where lots of people are dropping out.
Here's an example of creating a segment for all visitors who visited the cart page: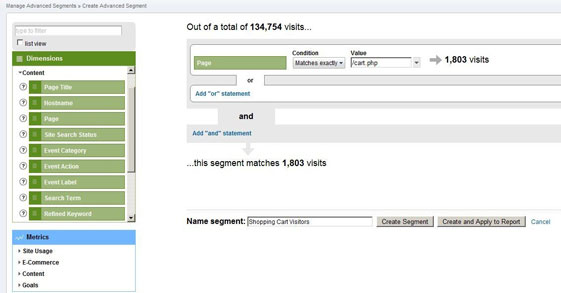 The results are quite powerful.  Let's take a look at All Traffic Sources.  We can now export this data and calculate the abandonment rates for each of our traffic sources.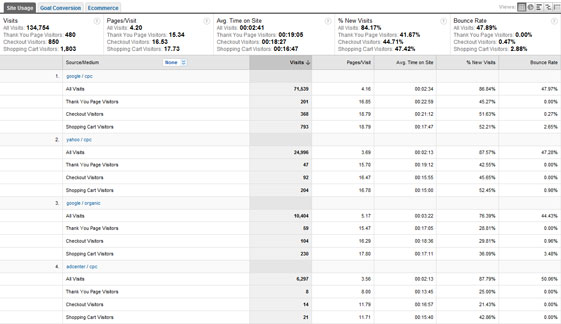 This can now be applied to the Map Overlay (which locations have higher or lower abandonment rates), the Content Section (which pages have higher or lower abandonment rates), Keywords, Campaigns… use your imagination.
Let me know what you think!
Best wishes,
Your friendly neighborhood google analytics consultant